ETCHED GLASS DOOR
An etched glass door not only provides privacy and lets in light, it is a decorative element that will make a unique statement about your residence/building or reflect your personality.
"MONSTERA AND BANANA ENTRY": These tropical-themed etched and carved doors and side panels allow in the light while providing partial obscurity. Your eyes are drawn to the lovely artwork as opposed to what is outside.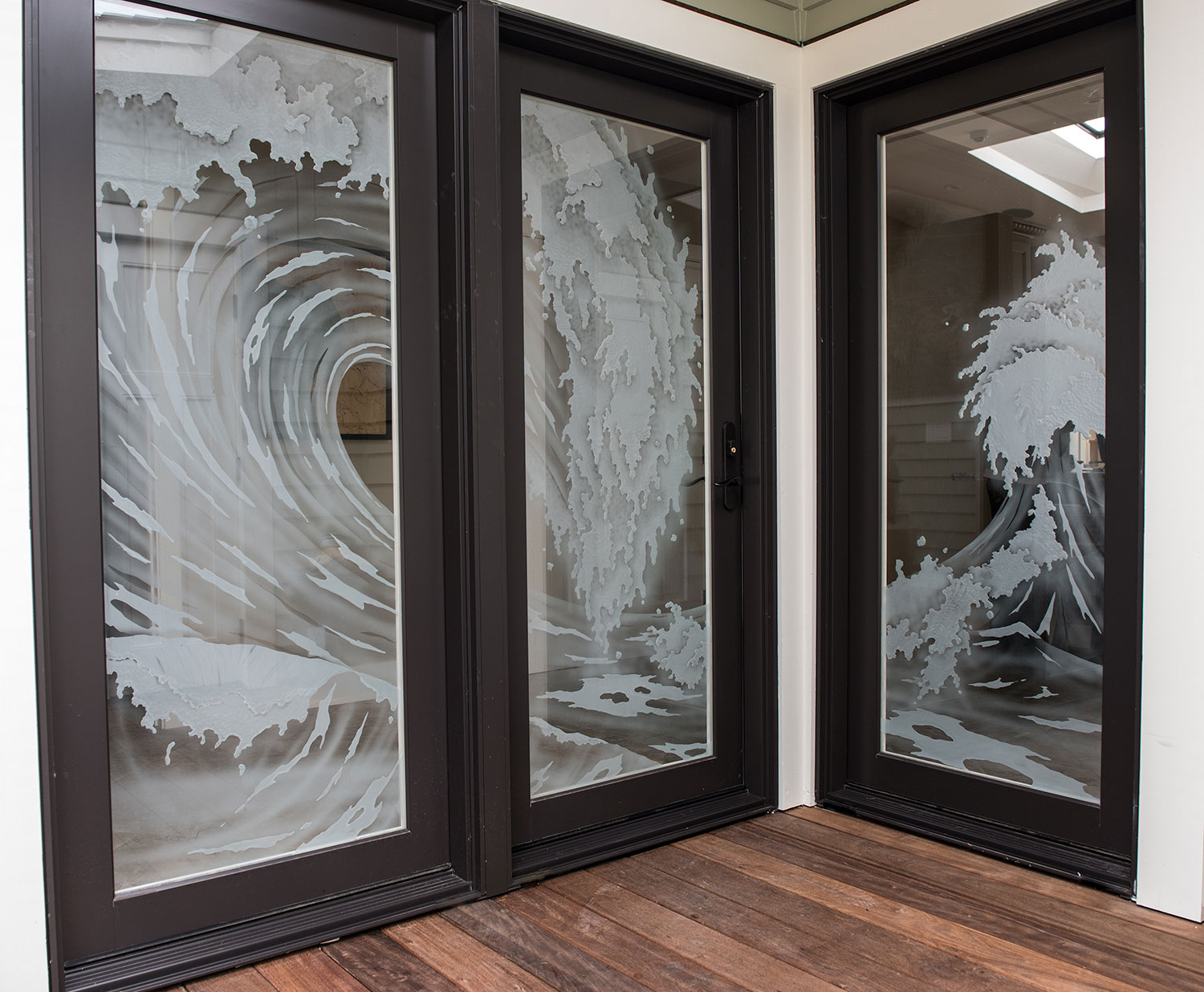 "Wave" — Etched and Carved Glass Door Entry
An etched and carved three panel entry featuring a sidelight, a door panel, and a window of 3/4" lo-iron safety laminated glass in a Marvin entry system. The beach house is located on the sand near Santa Cruz, CA
"BRANCHES, MINGIONE" – ETCHED GLASS DOOR:
This double door is the main entry located on the side of the house. It lets in light but blocks the view of the neighbor's fence.